Who Are Vintage & Classic Automotive?
We're South Australia's most reliable classic car restoration Adelaide experts, delivering a full-scope service that covers servicing, repairs and bespoke design solutions. Whatever brand of car, we boast an adaptable team who approach every job with caution and care to effectively diagnose and problem-solve any issues you might be experiencing.
We work on:
BMW
Holden
Ford
Sunbeam
Triumph
Mercedes
Morris
Alfa
Mini
MG
…and more!
When you walk into the shop, you'll see just how passionate we are about what we do. Working closely to OEM guidelines and using high-quality parts, we'll bring out the best in your vehicle.
The bottom line is with Vintage & Classic Auto, your car is in the most capable hands.
Even if you're simply looking for some advice on how to tackle your car restoration Adelaide, our mechanics boast over 20 years of expert knowledge that we'd be happy to share.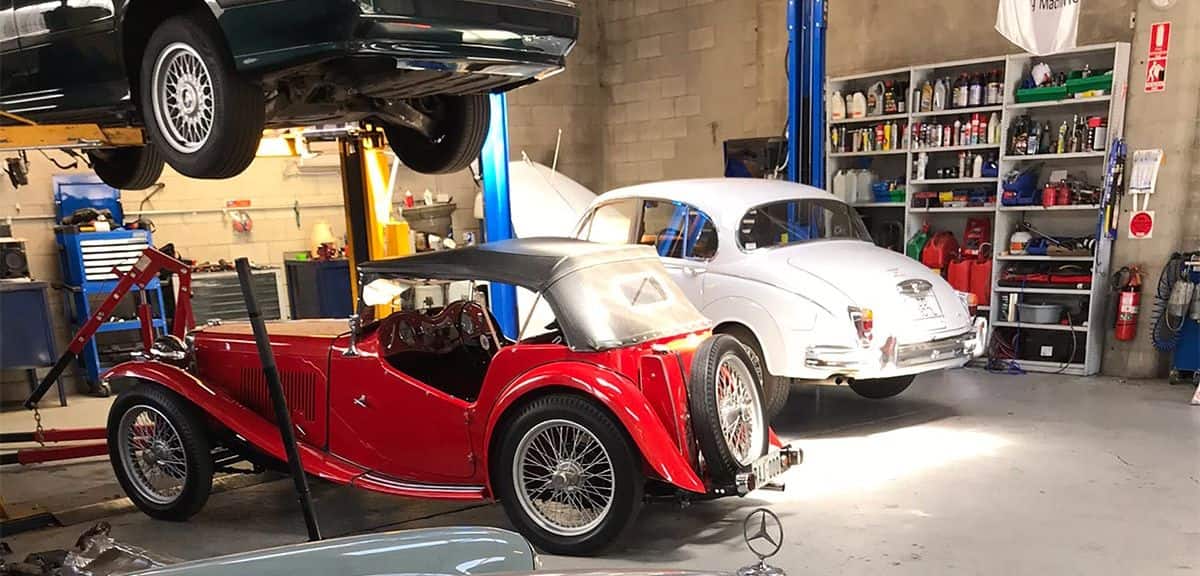 What We Can Do for Your Classic Car!
Leaving your car restoration Adelaide work in the hands of someone who shares the same passion about classic cars is an absolute must. We guarantee you're in the best place to have your car fully recommissioned—ready for the road.
There's nothing worse than absorbing the guilt of having a prime vehicle locked away, in fear of being left stranded on the side of the road. So, what we strive to do is not only restore your car, but also restore your confidence by running through a comprehensive checklist to make sure every aspect of your vehicle if fully functional.
Another aspect of our business Adelaide is routine maintenance. We take care of everything from simple services, through to full mechanical restorations. Unlock the potential of your lifestyle by setting off on those long-awaited road trips in your fully recommissioned classic car.
A Break Down of Our Services
Regardless of what your car restoration Adelaide needs are, we have a diverse network of classic car part specialists who always provide us with exactly what we need, when we need it. This gives us the ability to work on all vehicle types, and provide the most cost-effective solutions that don't require weeks-worth of waiting around. Here's a more detailed breakdown of what we can do for you:
Presenting your classic
Mechanical checks and repairs
Fuel and carburettors
Electrical repairs & maintenance
Presenting your classic
Engine Repairs and reconditioning
Gearbox and driveline repairs
Welding and machining
Braking systems
Complete car restorations Adelaide
And of course, if you're completely new to the field of classic cars and simply need some advice on where to start, our friendly and professional team are available in-person or over the phone to lend their expertise.
Stop by for a coffee and a chat about your servicing and classic car restoration Adelaide. We strive to build long-term relationships with our clients by providing the most transparent, efficient and affordable service in South Australia. Call us to schedule in a booking on (08) 8276 2401.